Dr. Michael Nichols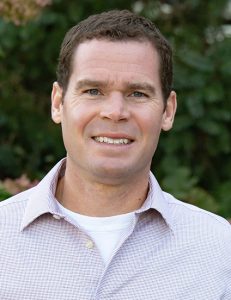 Dr. Michael Nichols is no stranger to Cascade. But for his time studying at the University of Detroit, he is a lifelong native of the area. He has happily led the team at Nichols Family Dentistry since August of 2010.
A true family man, Dr. Nichols married his wife Janel in 2007 and they have since become parents to three beautiful children — Michael born in 2009, Ryan born in 2014, and Brooklyn born in 2016. Raising their children with their own love of the outdoors takes up most of Mike and Janel's time, but they try to make time for their favorite activities such as fishing, biking, and cross country skiing.
Dr. Nichols is passionate about patient care and prides himself on staying current with changes in the field through continuing education in areas such as orthodontics, endodontics and mouth reconstruction. He is also a member of the ADA, MDA, and WMDDS.
---
Front Desk
When you walk through our doors at Nichols Family Dentistry you will be greeted by Renee and Kara. They are committed to creating a warm and pleasant atmosphere for every client.
Renee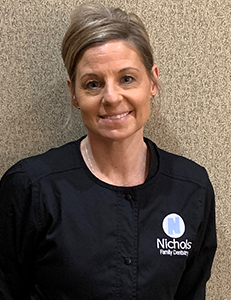 My name is Renee. I have been in the dental field for over 25 years. Duties have included front desk, insurance, administrative duties and some assisting. My favorite part of my job has been interacting with patients and getting to know them and their families. I am married with two children and two beautiful grandsons. Outside of work I love the beach, reading, the Spartans, and spending time with friends and family.

---
Dental Assistants
Dental assistants are integral to treatment as they are the ones who prepare the clients for a comfortable procedure. They are equipped to answer your questions and allay any concerns you may have so that you go into your dental work with confidence knowing that you have chosen the best team.
Tai - Dental Assistant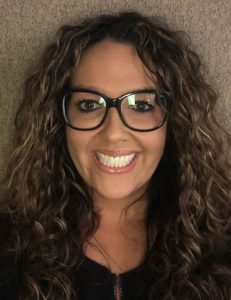 My name is Tai. I've been a Dental Assistant for 4 years. I'm from Grand Rapids MI. I am recently married and have a 12 year old son. I enjoy spending time with my family and friends. I enjoy jet skiing in the summer.
Ashley - Dental Assistant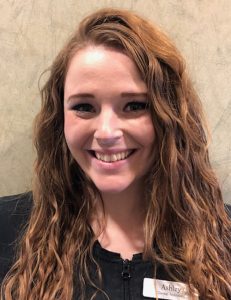 My name is Ashley. I am a recent graduate of Ross Medical School from the Dental Assisting Program as of September 2018. I enjoy spending time with family and friends on my days off. In the summer I enjoy going up north camping and tubing down the river.
Allyson - Dental Hygienist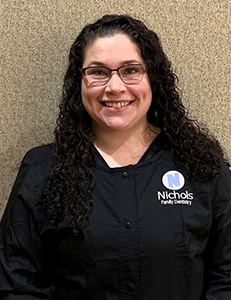 My name is Allyson and I am one of the Dental Hygienists here at Nichols Family Dentistry. I am a 2019 graduate of Grand Rapids Community College. I was born and raised in Muskegon, MI and decided to move to Grand Rapids for school and remained in the area after graduating. I truly enjoy treating patients and meeting and getting to know people on a daily basis. I look forward to brightening smiles for many years to come!